APRIL 21, 2022: Day 3 of Sant Jordi USA: Dear friends,
If you are receiving this message, it is because you have played an integral role in the first hybrid Sant Jordi USA Festival of Books, Roses & the Arts.
Today marks the beginning of both the online literature festival and the festival of the arts, but we have been talking both Catalan literature and resistance publishing since Monday. Nia Thomas and Mara Faye Lethem were on hand in person, and Borja Bagunyà joined us until the wee hours from Barcelona, with a recorded visit by Carlota Gurt to talk about Comma Press's Book of Barcelona. Bel Olid and Mara Faye Lethem then discussed Bel's Wilder Winds (Fum d'Estampa) and Mara's translation of Irene Solà's When I Sing, Mountains Dance (Graywolf Press). Another blog post, on the Day 2 publishing panels is on its way, and in the meantime, I would like to thank Margot Atwell and Ra Page, publishers of Feminist Press and Comma Press, respectively, and Nia Thomas, Frank Wynne and Allison Markin Powell for a fantastic conversation on the vicissitudes of publishing from a diversity of fringes and how to push back against the center and survive. Hopefully a point of departure for future conversations. If you missed them, all of these live events will be rebroadcast the week after the festival; we will keep you posted.
For today, please take a look here at the online literary program https://www.santjordiusa.org, and, if you are within spitting distance of the tri-state area—you know who you are—please hop on your bus, PATH, ferry or car and join us at the Jersey City Theater Center for three absolutely gorgeous and timely exhibitions: Close-Up/Primer Pla, an immersion in Catalan landscape and architecture as a memoryscape and vision for the future by filmmaker and video artist Laia Cabrera and multimedia artist Isabelle Duverger with music by composer Nana Simopoulos, with a conversation with the artists at 7pm in-person and streamed.
Two other exhibitions will also open the same day, Under the Light of the Sea, a photo essay and exhibition by Espe Pons on the sites of absence of the Spanish Civil War in Barcelona (she will be speaking on Friday), followed tomorrow by a reading staged by dramaturge Maria Litvan of Jordi Martí-Rueda's Brigadistes; and There Is Still Someone in the Woods, an exhibition of photographs of survivors of war rape in Bosnia and their children; Teresa Turiera and Oriol Casanova, writer and photographer, will be presenting their documentary on Saturday and David Rodríguez and Luke Prunty will follow with a dance performance that is a plea for peace. If you are far away, all of this will be live-streamed. Please join us and, if you are a social-media-ite, please share! And please follow us, if you do that kind of thing.
Online today, oh my gosh, what treasures: Sinali Karamoko and Todd Fredson, Paige Aniyah Morris reading from Heuijung Hur, Takami Nieda and Allision Markin Powell, Lawrence Schimel and Martin Rangel—a spoken word performance, really!—, justly trending translator Anton Hur (2 Booker shortsits!) with author Bora Chung, Michael Goldman on tragic Tove Ditlevsen, extremely topical books from Poland and Czechia with Sean Bye and Alex Zucker, Yiddish literature ot fhe Spanish Civil War—who knew?—and of World War II, and Samira Negrouche with Nancy Naomi Carlson.
Our core team, Isabelle Duverger, Laia Cabrera, artists and web designers, animators, and heart and soul of Sant Jordi; Ignacio García-Bustelo, the artful programmer of the online program; Bruce Mason, witty head of communications; and I, chief cook and bottle washer, are grateful to Olga Levina, the intrepid director of the Jersey City Theater Center, for giving us a home and believing in this project from the outset. There would be no in-person events, no arts, no dance, no staged readings without her love of the arts and confidence in the works.
We are grateful to the Delegation of Catalonia to the United States and to its New York Office, for their support to the Farragut Fund and to Laia Cabrera & Co., and for years of support for the vision of a Sant Jordi festival devoted to literature in translation. To the Institut Ramon Llull for making it possible for Bel Olid and Mara Faye Lethem to be here and bring their warmth. To Amazon Crossing for supporting literature in translation in general and the Sant Jordi USA Festival in particular—check out Gabriella Page-Fort's brilliant conversation on Saturday morning.
I'll be back tomorrow with another update—this is quite enough/too much for one day. But so thrilled to travel with you!
All the best,
Mary Ann
​
APRIL 19, 2022: Day 2 of Sant Jordi USA:
Monday night, Day 1, we had typical April New York/New Jersey weather—freezing rain and wind after balmy spring days—but this did not discourage our amazing panelists. We beat back the cold with two wonderful conversations, first on The Book of Barcelona (Comma Press) with Nia Thomas of said press and Mara Faye Lethem, in-house, and Carlota Gurt and Borja Bagunyà online, and the second with Bel Olid and Mara Faye Lethem on New Trends in Women's Writing in Catalan.
With Nia, Mara, and Borja we had a lively conversation about why a city series—basically to look beyond the tourist pamphlet view promoted by city officials (think "I [heart] New York") and see into the multiplicity of neighborhoods and experiences. Nia also addressed the question of "Why short stories?" as one of the basic units of Comma Press, reflected as well in The American Way, and this took us into a discussion of the prejudices of publishers regarding both short fiction and translation, and the very rich tradition of short stories in Catalonia, including Pere Calders, on whom Mara is writing a dissertation, and the stories that launched modern Catalan literature with Quim Monzó. Carlota Gurt read from her fabulous (I can say this—I translated it) story "Atoms Like Snowflakes," which underscores the perfection of the short form to evoke a complete, yet non-traditional, character, an elderly woman who decides to "atomize" herself after a life fully lived (you have to read it ; ). Borja Bagunyà discussed his story, "An Exemplary Life," about a child who outgrows his apartment and his life. Nia asked about how this fantastical event was undermined at the end of the story by a narrative of urban solidity… you will have to read this one, too.
The Book of Barcelona and its panoply of unusual characters was a perfect introduction to the next session, New Trends in Women's Writing in Catalan. Characteristically, and with acuity, Bel Olid questioned the very notion of emphasizing "women's" literature, as a category that inevitably reinforces the reality of publishing, which is that the universal reference is men's literature (no need for air or written quotes). Nevertheless, and also characteristically, they recognized the usefulness and perhaps need for categories—women's, queer, indigenous, etc.—as a signpost that can lead readers to the books they are hungering for.
And then we discussed their beautiful Wilder Winds, published by Fum d'Estampa Press, which corroborates the eariler panel's discussion of the aptness of the short story for a focus on individual lives. Wilder Winds takes us into the awakening of young women's physical desire, and the awakening of an old woman's political desire, in the story Bel read from their collection, "Baba Luba." And many other desires in and resistances in-between. Mara Faye Lethem read "The White Tablecloth," the chapter from Irene Solà's groundbreaking When I Sing, Mountains Dance, Mara's equally groundbreaking translation. We discussed the polyphonic structure of the book, in which the narrators are, alternatively, Sió, the wife widowed in the first chapter, the clouds that narrate the death by lightning of her husband, the mushrooms in the fields, all of whom (which?) combine to form the river of the narrative, according to Solà.
Tuesday night, Day 2: Publishing, Boom!
At 7:00 p.m. we will be speaking in person with Nia Thomas of Comma Press, the publisher of both The Book of Barcelona, yesterday's focus, and The American Way, under discussion tonight and Margot Atwell, who has very recently assumed leadership of Feminist Press, and online with publisher Ra Page, of Comma Press, the force behind the vision from Manchester. They will be joined by translators Allison Markin Powell, PEN America, and Frank Wynne, International Booker Prize, who will discuss how translations contribute to the radical pushback of small presses and how to treat translators so they don't languish in the process.
At 8 p.m. we will continue with Ra Page and Nia Thomas and bring in translator Bret Maney to discuss The American Way: When the Good Guys Are the Bad Guys. In this moment when invasion is the order of the day, it can be healthy to look back upon the U.S. history of interventions and invasions from the perspective of the people who suffered them. Including pre-recorded interview and reading with Chilean writer Lina Meruane and publisher Ra Page. Bret Maney will read from and discuss Love and Remains by Kim Thúy.
​
​
​
APRIL 16, 2022:
Sant Jordi USA celebrates and honors the most beautiful book festival in the world, the Catalan festival of Books & Roses which transforms the promenades of Barcelona every year on April 23rd—the feast of Sant Jordi and World Literature Day—into a marvelous outdoor bookshop accented with bouquets of roses. Sant Jordi is the patron saint of Catalonia and the feast day celebrates the legend of Saint George, the dragon slayer, who fought the dragon to save the princess. From the dragon's wounded wing fell drops of blood from which a rose bush sprang up, whence the custom of giving roses. In the late 1920's the Barcelona booksellers' association added books to the festivities, and the beautiful custom of exchanging books and roses was born.
In the US, we devote Sant Jordi to literature in translation, bringing all of world literature under the tent of Sant Jordi. Of course, Catalan literature has the place of honor, and this year we are thrilled to represent the extraordinary burgeoning of women's literature that has taken place over the last decade.
After two years online—a wonderful experience that allowed us to reach readers in over 24 languages and over 40 countries—we are excited to be going hybrid. And grateful to our new home base at the Jersey City Theater Center, whose director, Olga Levina, has made it possible to host three exhibitions, three performances, and four round tables on literature, publishing, and translation.
Our first evening of in-person events, on April 18th, includes author Bel Olid, whose first novel in English, Wilder Winds (tr. Laura McLoughlin) is a stunning collection of short stories that reflect questions of individual freedom, systemic violence, and life on the outskirts of society, alongside small acts of kindness capable of changing the world. Wilder Winds creates fragile, yet hardy, characters that will stay with the reader for years to come. In conversation with her is Mara Faye Lethem, translator of Irene Solà's groundbreaking novel, When I Sing, Mountains Dance, winner of the 2020 European Prize for Literature. The novel, set in a village in the Pyrenees, has been described as "polyphonic, playful, and inventive." Drawing on history and folklore, Max Porter calls it "rich and ranging, shimmering with human and nonhuman life, the living and the dead, in our time and deep time." (All in-person events will be simultaneously live-streamed.)
The theme continues online, as we present Eva Baltasar's Boulder, the second novel in a trilogy being translated by Julia Sanches, who will engage in a conversation about the work with novelist Maryse Meijer. Boulder is the story of a woman working as a cook on a merchant ship, who comes to know and love Samsa. When Samsa gets a job in Reykjavik the couple moves there, Samsa decides she wants to have a child, and Boulder, the protagonist, is wracked with doubt.
Translators Peter Bush and Mara Faye Lethem will engage in conversation about two classic Catalan writers, Víctor Català (the pseudonym of Caterina Albert) and Rosa Maria Arquimbau, both translated by the dean of Catalan translation, Peter R. Bush. A Film (3,000 Metres), by Víctor Català tells the story of Nonat Ventura, an orphan raised by nuns in Girona, Spain, who embarks on a compulsive quest to uncover his origins, with the hope that he is destined for a higher social status, only to land on the other end of the social scale. Forty Lost Years, by Rosa Maria Arquimbau, first published in 1971, tells the story of Laura Vidal, a working-class woman who becomes dressmaker to the Barcelona bourgeoisie during Franco's dictatorship. Beginning in 1931, with the proclamation of the Republic, and ending in the 1970s, Arquimbau's masterpiece paints a vivid picture of the frivolous atmosphere of a sexually awakened pre-Civil War Barcelona, and the despair of a country defeated by the Fascists.
But men write too, and Jordi Martí-Rueda brings us Brigadistes: Lives for Liberty an inspiring and poignant portrait of the Civil War from the epic perspective of the international volunteers—soldiers, doctors, nurses, ambulance drivers—who flocked to Spain to fight fascism while the great powers dithered. Dramaturge Maria Litvan is offering a staged reading of these thumbnail biographies of men and women willing to risk their lives for others' freedom. (April 22nd, Jersey City Theater Center, also live-streamed). In addition, Tiago Miller and Matthew Tree will take a rip-roaring ride through the life and works of Jordi Cussà (1961-2021). Winner of the 2021 Premi Serra d'Or, Cussà was the perennial outsider of Catalan literature yet his visceral, inventive, radical prose earned him a devoted following. Wild Horses is a cult classic that documents the highs and lows of heroin addiction in 80s Catalonia.
So many of these literary works contain the seeds, remains, ghosts and detritus of the Civil War, the marker of an absolute before-and-after in Catalan society, from the wild hopes of democracy and liberation under the Republic to the mass graves of Franco's Spain. A crucial element of the Sant Jordi Festival of Books, Roses & the Arts are its exhibitions, starting with Espe Pons' Under the Light of the Sea, a photographic exploration of the spaces of torture in Barcelona, where her grandfather's youngest brother was executed. Now abandoned spaces, her haunting photographs evoke the phantasms of war and the traumas that never cease.
Perhaps it is these traumas that led journalist Teresa Turiera, with the Associació Cultura i Conflicte, to travel to the Balkans, twenty-five years after the 90's war, to interview the survivors of rape in that conflict, and the children born of them. On April 23rd, Teresa Turiera will present the documentary There is Still Someone in the Woods, that accompanies the exhibition of the same name, containing photographs of the protagonists of the film which, in turn, expands on their testimony. The soaring of dance will close the evening, with Things They Said (Coses que s'han dit) performances by David Rodríguez and Luke Prunty, including Peace, Peace, Peace, inspired by Pau Casal's Cant dels ocells.
All is not trauma, and the artist duo Laia Cabrera and Isabelle Duverger will sweep us off on Close-Up/Primer Pla, an immersive exploration of the recurring fractal images in Catalan landscape and how they are reflected in architecture and experienced as memory and vision. A dreamscape not to be missed.
We are grateful to our partners, the Delegation of the Government of Catalonia in the United States, Amazon Crossing, Hudson County, Jersey City - Office of Cultural Affairs, and Futbol Club Barcelona for their support and to the Jersey City Hyatt Regency for their hospitality.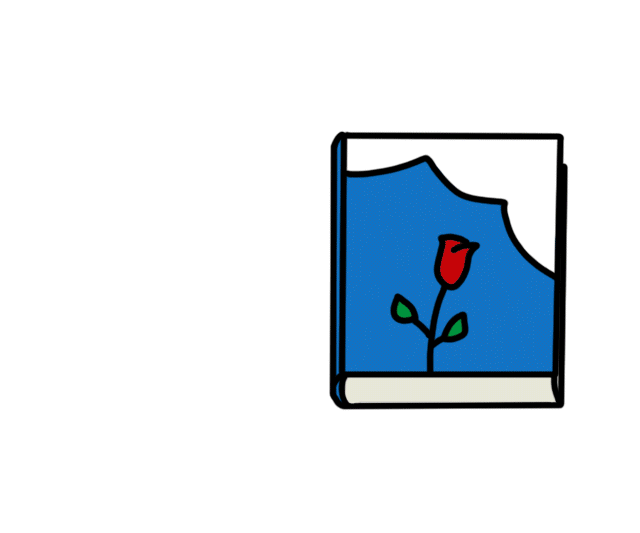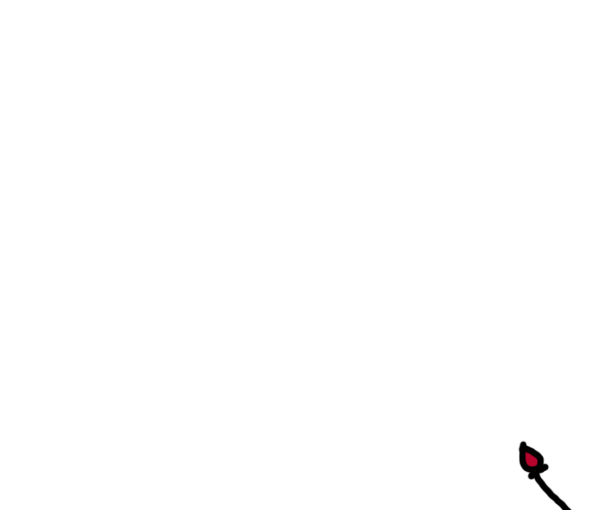 Made in New York
Online Everywhere