APRIL 24, 2021: Last day!
This morning we are handing over the controls to our dear partners, the Catalan Institute of America, the New York Catalan casal, devoted to the Catalan community in New York, who make sure to keep the traditions of Catalonia alive for our New York-based expats. They have curated a wonderful morning of events for children, though I guarantee they will be a delight for adults as well. Then, at noon, as we have done all week, we will set the table for our last Sant Jordi meal, which today will have some very special guests and features. So here goes:
The Farragut Fund for Catalan Culture in the U.S. and the Catalan Institute of American are thrilled to begin a relationship with the Medieval Association of the Legend of Sant Jordi in Montblanc. Montblanc is the town in Catalonia where, as legend has it, Saint George actually killed the dragon. This beautiful walled city is renowned for its Sant Jordi celebration, and this year we are presenting an animated cantata they have produced with a new twist on the old Sant Jordi story. We look forward to continuing this relationship in the years to come. Festivities will begin at 8:55, with a children's introduction to Sant Jordi, followed by the cantata.
At 10:15 La Minúscula, a children's storytelling troupe from Girona, will offer another take on Sant Jordi, the princess and the dragon, a legend that offers infinite possibilities for revision—the Sant Jordi NY team, for example, has a particular predilection for the dragon, as you will see if you go to the section title "Game" in our menu: there we have an adorable baby dragon whom you can introduce into your home to play. We are sure La Minúscula will spark your desire to play.
At 10:45, Luisa Vera, a brilliant illustrator from Elda, in Valencia, and now a member of the transhumant New York-Barcelona community, will offer us a trilingual version of her brilliant book Perdidos en el Museo/Perduts en el Museu, an introduction to museums and modern art for children and their parents.
At 11:15 Oriol Comas and David Díaz will describe the Dau Festival of Barcelona and play a live, interactive game, "The Game of the 8 Treasures/El joc dels 8 Tresors," with us, and with children 6-12 years old. But I certainly intend to play along.
At noon, we will break for lunch, as we have done every day. Today, we will have an amuse-bouche from PEN Català, a beautiful poem titled "Thirst," by Montserrat Abelló, a perfect introduction to an appetizer from Diplocat, in which famed restaurateur and wine expert, Josep Roca, will tell us "How to Wine." The main course, appropriately, will be offered by restauratuer Paco Solé Parellada and historian Paul Freedman, in a freewheeling conversation about the relationship between food and books. Dessert, once again served up by PEN Català, will be a hilarious reading by Isaias Fanlo of a fragment from Francesc Eiximenis's Com Usar Bé de Beure i Menjar/How Properly to Drink and Eat, followed by a perfect rendition by Carlota Subirós of a scene from Tirant lo Blanc, in which the knight exemplifies the principles set forth by Eiximenis. And finally, the coffee and liqueurs will be enjoyed over a delightful mashup of questions posed to all the great Catalan chefs about their favorite and least favorite foods, their taste in books, and other topics, both important and frivolous.
At 1:00 p.m. NYC, 7:00 p.m.BCN—a fine time in either place to enjoy a glass of cava, Robert Davidson and Rosi Song will engage in a delightful conversation about the history of that most delightful beverage, and they will be joined by the team for a final toast. At 1:30, in case you have missed any of the charming videos with the Catalan chefs, the festival will close with a reprise of their delightful explanations of the Mediterranean Diet.
I would like to take my leave with heartfelt thanks to all our partners and friends at Diplocat, PEN Català, Òmnium Cultural, the New York office of Futbol Club Barcelona, Visual13, Alsina, Aneto, Ficosa, and our very dear friend, Joaquim Boixareu, who supported us every day from behind the scenes.
Bona festa de Sant Jordi! Join us tomorrow to say goodbye at santjordinyc.org (program attached). Please tell your friends, join the chat on youtube, and raise a glass of cava with us, until next year!
Una abraçada ben forta de
Mary Ann Newman, Laia Cabrera, Isabelle Duverger, Ignacio García-Bustelo and Laura Calçada
​
APRIL 23, 2021: Feliç Diada de Sant Jordi!
​
Though we have extended the celebration throughout the week, April 23rd is the actual day of Saint George. It is fitting that today there will be a notable presence of Catalan authors.
Thursday was another day of beautiful, surprising, and moving presentations, from Bengali poetry to Afro-Brazilian and indigenous LGBTQi+ performers. Thank you to everyone who has participated each day for the cumulative richness of your presentations.
Today's program includes a childish rebellion: the aperitif is dessert! We will start our noonday meal with the current in a long line of Catalan master pastry chefs, Christian Escribà. The main course will be provided by Professor Rosi Song, to whom we owe so much gratitude for her beautiful curation of each day's main course for the Mediterranean Diet section. Today, as is only appropriate for Sant Jordi, she has brought in Peter Bush, the consummate translator of Catalan literature, and Professor Margarida Casacuberta, as erudite as she is charming, to discuss Salt Water, by the great chronicler of life on the Costa Brava, Josep Pla. Our second dessert will be a rollicking reading by Isaias Fanlo of Private Life, a 1932 classic novel by Josep Maria de Sagarra, brought to us by PEN Català. And the sobretaula, the important after-dinner digestif and conversation, will be brought to us another foundational Catalan public interest institution, Òmnium Cultural, with two important contemporary women writers, Maria Barbal and Marta Orriols. Nathan West will read to us from his spanking new translation of Pere Gimferrer, and we will mark the end of the meal with music from Jacinta.
Properly fortified, we will be treated to a very Catalan scene, the "Tale of the Pig Slaughter," by one of the most-lauded contemporary Catalan poets, Martí Sales. And Sebastiaan Faber, Ignasi Gozalo, and Magda Bandera will analyze the mirages of present-day Spain through translations and analyses of its most important journalists. We will be treated to the poignant late 50s poems of Josep Carner in Alberto García Demestres' brilliant compositions and David Alegret's performance. And Jaume Biarnés and I will talk about pastry as we read about his apprenticeship in Christian Escribà's pastry kitchen!
Charlotte Whittle has devoted herself to recovering for English the work of an extraordinary 20th-century Argentine writer, Norah Lange, and we will hear from her memoir of a Buenos Aires childhood. (It will be interesting to look for overlaps with Sandra Smith's Beauvoir.) Following a musical interval from Eleni Arapoglou, a poetry project that is very dear to me: a beautiful conversation and reading with Gemma Gorga of Sharon Dolin's translation of her understated and profound work.
The mid-afternoon snack of Catalan schoolchildren is called the berenar, and today we will revert once again to childish habits, with a series of reprises of the wonderful Mediterranean Diet chefs' videos and the poems that accompanied them. Following this there will be another offering from Archipelago Books, a live event with Andrea Bajani and translator Elizabeth Harris, reading If You Kept a Record of Sins. Nancy Naomi Carlson, who brought us the informative round table on international publishing will return with editor Naveen Kishore and author Khall Torabully, for a discussion of her translation of the latter's Cargo Hold of Stars, a groundbreaking work of recovery of cultural memory from Mauritius. It is only appropriate to follow this work with Boat People by Mayra Santos-Febrés, translated by Vanessa Pérez, in conversation with Charlotte Whittle.
As always, I hope you will spread the word among your circles and networks. And please tune in to hear your colleagues. And join the youtube chat! It is a pleasure to see your colleagues' comments and discussions.
See program here
Una abraçada ben forta,
Mary Ann
​
APRIL 23, 2021: From our sponsor Alsina
Happy Sant Jordi's Day!
Message from Mr. Jaume Alsina Casalduero, CEO of Alsina: "Here at Alsina we are very proud to support Catalan and Mediterranean culture, where we have our roots, with this wonderful cosmopolitan initiative. We celebrate Sant Jordi's Day together as we share its charm and singularity with the rest of the world."
Sant Jordi NYC and the Farragut Fund for Catalan Culture in the U.S. are grateful for Alsina's continuing support for the Sant Jordi NYC festival; we appreciate and applaud your commitment to culture.
Alsina is a company devoted to the design, manufacture, sale, and rental of formwork, shoring sytems, and scaffoldings for builders. It was founded in 1950 by Joan Alsina Albareda and nowadays, with 12 branches and headquartered in Montcada i Reixac, it is one of Spain's foremost suppliers. Our company has more than 700 employees and a catalog of over 350 products and solutions.
Alsina has solutions for concrete structures that can help improve the efficacy and safety of projects by means of specialized services integrated into the global market, innovating and investing in individuals as a touchstone of our business. We are a multinational corporation with a presence in Chile, Colombia, Spain, India, Italy, Morocco, Mexico, Panamá, Paraguay, Peru, the Philippines, Poland, Portugal, Romania, UAE, USA, and Uruguay.
​APRIL 22, 2021: Dear friends of Sant Jordi NYC,
We have celebrated another day of extraordinary world literature. Even more, our speakers have all explored translation from such a rich gamut of perspectives that I am looking forward to having another week to be able to go back and listen again and savor all your insights.
Thursday's schedule appears below this message. As we do every day, we will begin with a little repast: two Catalan chefs will explain a basic concept of the Mediterranean Diet—Fina Puigdevall and her daughter, Martina Puigvert, will tell us about greens and making romesco, a special Catalan sauce; Mateu Casañas will cook prawns and, oh my dears, he will eat them, right in front of us, against a Cadaqués backdrop; The main course will be served up by Rosi Song, Alta Price, and Miriam Camerini, who will charmingly discuss the intersection of food, liturgy, and the three Abrahamic religions. And, for dessert, a reading of a love poem at table by Maria Mercè Marçal, a beloved Catalan poet. And before we get up from table, Sandra Smith will give us a sneak preview of her translation of Inseparable, a previously unknown novel by Simone de Beauvoir!
In keeping with one of the themes of the festival, a focus on publishers, today we will hear about Archipelago Books, and their children's series, Elsewhere Books, from publisher Jill Schoolman and editor Emma Raddatz. Under their umbrella we will hear a conversation about Animals by Hebe Uhart, a book as beautiful as it is charming, with Robert Croll and Julia Kornberg. Then Tess Lewis will discuss the life and radiant poetry of Nabaneeta Dev Sen with her daughter and translator from Bengali, Nandana Dev Sen.
Jeremy Tiang brings us another sneak preview of Faraway, a novel of family and nostalgia by Taiwanese author Lo-Yi Chin. And Columbia is offering a 20% discount for orders through Sant Jordi NYC! Jeremy has chosen to read a passage that intersects with the Sant Jordi food theme, to beautiful effect.
On Wednesday we were treated to a revealing focus on contemporary Korean literature, beautifully curated by Anton Hur. On Thursday, we will experience a broad arc of Brazilian literature, in the brilliant curation of PEN Translation Committee's new cochair, Amanda Sarasien. The Brazilian bloc will takes us from a new translation of a storied classic 19th century modernist novel, the Posthumous Memoirs of Brás Cubas by Machado de Assis, to two novels of the sertáo, The Last Twist of the Knife and São Bernardo, translated and discussed by Elizabeth Lowe and Padma Viswanathan, respectively, to Amanda's own in-progress translation of Springtime in the Bones and conversation about gender and violence against women with Author Állex Leilla. The grand finale will be a focus on LGBTQi+ and Afro/Indigenous Brazilian literature, with the curatorial aid of Elton Uliana.
If you know people who are interested in these topics, please invite them to join us! And check out the lively youtube chat that accompanies our events—the authors and translators are often there to answer your questions.
Also: enjoy the beautiful, evocative music of Nana Simopoulos. And take a moment to play with our AR baby dragon—El Dragonet!
Una abraçada, love to all, Mary Ann
APRIL 21, 2021:
​
Sant Jordi NYC is in full swing! We have had two days of absolutely beautiful events, and much more is to come today, tomorrow and Friday! Please tune in at santjordinyc.org
Today for the little Mediterranean meal we offer every day at noon, we have an aperitif with famous Catalan chef Marc Puig-Pey of Fundació Alícia explaining "How to Legume." The main course is a hearty conversation between Professors Rosi Song and Daniel Newman (Univ. of Durham) about his translation of The Sultan's Feast, a 15th century Egyptian cookbook! And for dessert we have a beautiful rendition in English of a poem by a great Mallorcan poet, Joan Alcover. Thus fortified, we will then go on to all the literatures of the world.
Today we start with a spotlight on current Korean literature, brilliantly curated by Anton Hur, and an overlapping focus on Open Letter Books, which has brought a number of exciting Korean authors to American audiences, as well as many Catalan writers, two of whom are also included today. Allison Markin Powell, a consummate translator of Japanese literature, has curated a beautiful and timely event, "Heart Mountain Bungei", a presentation of the literature of Japanese-Americans incarcerated at Heart Mountain, a concentration camp in Northern Wyoming. Corine Tachtiris brings us a selection of writings from Asia from the Massachusetts Review, including Kazakh, India, the Philippines, and Bangladesh. And we end with the poems of Josep Carner set to music by the great Catalan operatic composer, Alberto García Demestres.
Please tune in and join us on youtube and take part in the lively conversation on the chats. One of the most fun parts of Sant Jordi NYC is all the translator chatter on the side.
Una abraçada ben forta! Mary Ann Newman
​
APRIL 20, 2021: Sant Jordi rides again!
Monday, April 19, was a smashing start to the Sant Jordi NYC festival. We started with our lovely meal, as we will do today, and continued with a most delightful and exhilarating lineup of readings—really, gives you faith in world literature—and some lovely musical interludes.
Today, our noonday meal will begin with a chat between Rosi Song, curator of the Mediterranean Diet readings, and me, and then the aperitif with none other than the great Ferran Adrià, who will tell us "How to Olive Oil" from the Bay of Roses on the Costa Brava; the main course will be "Nourishing the Nation" with Rosi Song and Professor Venetia Johannes; the dessert, a reading in English of a poem by the enormous Catalan poet, Josep Carner, beautifully read by theatrical director Carlota Subirós (and as the translator, I am so grateful). Our host for all the aperitifs is Diplocat and for the desserts, PEN Català.
Our publishers' corners begin today, too, with an introduction to Fum d'Estampa Press at 1:30 (a new initiative of publishing in English from Catalonia) and a round table at the end with Chad Post (Open Letter), Naveen Kishore (Seagull Books), and Laura Huerga (Raig Verd), moderated by wonderful Nancy Naomi Carson.
In between, Galician, Austrian, French, Catalan… all you could desire! Join us, and don't miss the live chat, on youtube: it is so much fun!
Love, Mary Ann Newman
​
APRIL 19, 2021: WELCOME TO THE 2ND ANNUAL ONLINE SANT JORDI NYC BOOK FESTIVAL
This is a message from Mary Ann Newman, the founding director of The Farragut Fund for Catalan Culture in the U.S. and a member of the board of the Catalan Institute of America. Our two organizations have been organizing Sant Jordi Book Festivals in New York since 2014. Until last year they were based on delightful lit crawls and readings in bookstores and cultural venues. From the start we invited translators from many languages to join in the celebration, inviting them to share in the most joyful celebration of books in the world.
In 2020, we were well on our way to staging book crawls in five New York neighborhoods when the pandemic shut us down. The Farragut Fund and Laia Cabrera & Co decided to launch the festival online. We put out a call to translators, publishers, literary festivals, and agents and the response was overwhelming: we presented works from 24 languages and 41 countries. We received 7,000 visitors from 56 countries, and people have continued to visit the web and discover conversations and readings all year long.
So, in 2021 we decided to embrace the format! Thanks to the virtual world and to devoting Sant Jordi to works in English translation, we are able to work with people and reach viewers from all over the world. We look forward to connecting "irl" with all our New York communities—which are also from all over the world—but we will never abandon our online community.
This year, in addition to the marvelous potpourri of languages and literatures that we offered last year, we have include a few touchstones. There will be a focus on the literatures of the Mediterranean Diet.
The Mediterranean Diet is a well-loved concept in the U.S., but the U.S. Department of Agriculture has reduced it to a food pyramid—virtuous, but divorced from its cultural roots. Sant Jordi NYC would like to use the rich Catalan literary substrate of the Mediterranean Diet to introduce a more complex way of thinking about it. More on this below.
We are also offering a focus on publishers and independent publishing across the continents: Archipelago Press, Fum d'Estampa Press, and Open Letter Press, based respectively in Brooklyn, Vilafranca del Penedès, and Rochester, will present some recent or upcoming publications from their presses. Nancy Naomi Carlson, translator and educator, will host a round tri-continental round table with Laura Huerga of Raig Verd, based in Barcelona, Naveen Kishore of Seagull Books, based in Calcutta, and Chad Post of Open Letter, based in Rochester.
By countries, there will be a rich special focus on Brazilian literature, curated by Amanda Sarasien, described by her as follows:
Two important recent publications, one a recovery of a classic Brazilian text: Translating a Scathing Brazilian Master, Posthumous Memorirs of Brás Cubas, translator Flora Thomson DeVaux.
;
Who Was I? Memory and Masculinity in Two First-Person Narratives of the Sertão, a conversation with Elizabeth Lowe and Padma Viswanathan, the translators of The Last Twist of the Knife by João Almino and São Bernardo by Graciliano Ramos.
Amanda herself will read from and discuss her in-progress translation of Springtime in the Bones by Allex Leilla
Almiro Andrade will presnt a focus on Brazilian theatre, and in particular on his work, The Blind One and the Mad One, in collaboration with Trine Garrett and Camila Franca.
And, finally, there will be a focus on LGBTQI+ & Afro/Indigenous Brazilian Literature with Elton Uliana of the Brazilian Translation Club and FLUPRJ.
We are also fortunate to present a special focus on Korean Literature, curated by Anton Hur, with an additional session provided by Open Letter Press. This will include a an early preview of Love in the Big City, the first Korean gay novel to be translated into English; in "Letters Across Spacetime," a delightful cross-continental video conversation emerges between the author, Kim Bo-Young, based in Korea, and her two co-translators, based in Canada and Singapore. Their video correspondence sheds fascinating light on Bo-Young's I'm Waiting for You, and on the bonds that arise in the course of translating some works of literature. And, finally, Soje, the translator of Lee Soho's poetry collection, Catcalling, a playful, ferocious uprising against patriarchal order. Soje is a rising star-translator of South Korea's new wave of innovative feminist and queer poetry." And, finally, Janet Hong translated Ha Seong-Nan;s Bluebeard's Wife, which, according to Susan Choi, are mesmerizing stories of disconnection and detritus unfurl with the surreal illogic of dreams
One final delightful series of events will take place on Saturday morning, when the Catalan Institut of America will present a cantata of the legend of Sant Jordi presented by the Associació Medieval de la Llegenda de Sant Jordi de Montblanc (the Medieval Association of the Legend of Sant Jordi of Montblanc), the town where, as legend has it, Saint George actually killed the dragon! The cantata will be followed by La Minúscula, a children's storytelling troupe from Girona; a reading of Lost in the Museum, Luisa Vera's new picture book introduction to museums for kids and parents, and interactive games with Oriol Comas, Director of the Dau Festival of Barcelona.
Last, but not least, I'd like to go into a little bit of detail about the centerpiece of this year's Sant Jordi, the focus on the literatures of the Mediterranean Diet.
Sant Jordi NYC will invite you to dine each day at 12 noon, NY time. We will start with an aperitif, offered by Diplocat, and with the meticulous planning of Chef Jaume Biarnés. Each day a great Catalan chef will present a basic concept from the Mediterranean Diet, and then recommend a book that has influenced them. On Day 1, Amanda Laporta will take us to the Boqueria and tell us "How to Market." On Day 2, Ferran Adrià will tell us "How to Olive Oil" against a backdrop of the Bay of Roses. Day 3 will be a trip to the Fundació Alícia where Marc Puig-Pey will tell us "How to Legume." Day 4 will take us to Cadaqués where Mateu Casañas will explain "How to Sea Food." On Day 5, on the Rambla, Christian Escribà will tell us "How to Dessert." On Day 6, Josep Roca will expand on "How to Wine," and we will see the delightful outtakes in which the chefs tell us their favorite and least-favorite ingredients, and other interesting things.
After the aperitif, we will go on to the main course, curated by Professor Rosi Song, who occupies the Chair in Hispanic Studies at he University of Durham, author of A Taste of Barcelona: The History of Catalan Cooking and Easting. She has brought us viands from many different sources: Nourishing and Nation with Venetia Johannes; The Sultan's Feast with Daniel Newman, the translator of this 15th century Egyptian cook book; a conversation about Salt Water, Peter Bush's new translation of Josep Pla's chronicle of the Costa Brava, with Peter Bush and Margarida Casacuberta, of the University of Girona; Ricette e Precetti, with Alta L. Price, translator and Miriam Camerini, author, discussing the intersections of food and the three Abrahamic religions. There is a charming conversation between Paco Soler Parellada, the proprietor of the legendary 7 Portes restaurant and an expert in texts on food and Professor Paul Freedman of Yale University, medievalist and food writer extraordinaire.
Finally we reach everyone's favorite course: dessert. And PEN Català is our host for this wonderful unfolding of brief Catalan texts translated into English that will give us a sense of how deeply the Mediterranean Diet goes in Catalan literature. Carlota Subirós and Isaias Fanlo, will read from Vicent Andrés Estellés, Josep Carner, Joan Alcover, Josep Maria de Sagarra, Maria Mercè-Marçal, and Montserrat Abelló.
All this food for the soul will leave you fortified for the journey through international literature that will follow. Join us, please, for Sant Jordi NYC 2021. There is something for everybody. (And more, tomorrow, on the music and games onsite.)
​
​
CALENDAR FOR THE RELEASES OF SANT JORDI NYC 2020 - VIDEOS
July 19, 2020
> Najat El Hachmi on Writing: A Mother's Emigration with author Najat El Hachmi and translator Peter Bush
> From Jack the Ripper to Barcelona Shadows: A discussion of the crime genre with author Teresa Solana
July 26, 2020
> Introduction to Sant Jordi NYC 2020 By Isidre Sala Queralt, Head of the Delegation of the Government of Catalonia to the USA and Canada
> PEN Català Celebrates Sant Jordi NYC: Peter Bush on Josep Pla
> PEN Català Celebrates Sant Jordi NYC: Marta Pessarrodona on Mercè Rodoreda
> PEN Català Celebrates Sant Jordi NYC: Melcion Mateu on J.V. Foix
> PEN Català Celebrates Sant Jordi NYC: Najat el Hachmi on Víctor Català
> A Broken Mirror: John Darnielle reads Mercè Rodoreda
> Poetry & Goats: Lisa Lopez Smith reads Manuel Bandeira and Micaela Sanchez Miranda in Portuguese, Spanish, and her own translations
> Leaves of Grass by Walt Whitman Translated into Catalan and read by Jaume Pons Alorda
> The Boys by Toni Sala, translated by Mara Faye Lethem: A reading and commentary by Michael Atwood Mason
August 2, 2020
> "Stella, Cecilia, Violeta - Forgotten Voices in Chilean Poetry" (Stella Díaz Varín, Cecilia Casanova, Violeta Parra): Reading and performance by Rebecca Levi and Camila Vaccaro
August 9, 2020
> The Alps Are Forever: with author Benjamin Quaderer and translator Elisabeth Lauffer, curated by Alta L. Price - Festival Neue Literatur
> Tracing the Unspoken/Slediti neizgovorjenemu: Author Milan Šelj introduced by publisher Lawrence Schimel
> The Magnetic Fields: Charlotte Mandell reads André Breton and Philippe Soupault
August 16, 2020
> Lullabies and Laments - The Alvar Poets: Experiment in Translation presented by translator Archana Venkatesan and musician Sikkil Gurucharan
> PEN India presents "Endless Song: The Tiruvāymoḻi" by Śaṭhakōpaṉ-Nammāḻvār: a conversation and reading by Translator Archana Venkatesan and Dr. Raj Balkaran
August 23, 2020
> That Hair by Djaimilia Pereira de Almeida: Read by translator Eric M. B. Becker
> Primero/First: poetry reading by Author Claudia Prado and Translator Daniella Gitlin
> Six Translations of a Chinese Koan by Wumen Huikai read by Translator Gnaomi Siemens
August 30, 2020
> The Frightened Ones by Dima Wannous: A conversation with Marcia Lynx Qualey and translator Elisabeth Jaquette
September 6, 2020
> The Bitch: A reading and conversation with author Pilar Quintana and translator Lisa Dillman
> Hurricane Season by Fernanda Melchor: A reading and analysis by translator Sophie Hughes
September 13, 2020
> The Disoriented: A conversation with author Amin Maalouf and translator Frank Wynne moderated by critic and cultural journalist Maya Jaggi
September 20, 2020
> The Art of Wearing a Trenchcoat by Sergi Pàmies: A reading by translator Adrian Nathan West
> Rose Garden: A reading by author Anna Malihon and translator Olena Jennings
> A Working Woman by Elvira Navarro: A reading by translator Christina MacSweeney
September 27, 2020
> "Words for Woman": Theories on Reading and Re-reading: With author Susana Moreira Marques and translator Julia Sanches
> Pray to the Empty Wells: A reading and conversation with author Iryna Shuvalova and translator Olena Jennings
October 4, 2020
> Two Blankets, Three Sheets: Author Rodaan Al-Galidi in conversation with translator Jonathan Reeder and publisher/editor Judith Uyterlinde
October 11, 2020
> I am a Japanese Writer by Dany Laferrière: A conversation (with props) with Madhu Kaza and Gabrielle Civil
October 18, 2020: Icelandic Session
> Paid in Lilies: A performance by author and translator Elías Knörr
> "Impostor Syndrome and Other Modern Itches": A conversation and reading with author Fríða Ísberg and translator Larissa Kyzer
> part icle frag ment: A reading with author Kári Tulinius and translator Larissa Kyzer
> The Strongest Woman in the World: A reading with author Steinunn G. Helgadóttir and translator Larissa Kyzer
> Screenshot: A talk and reading by author Bergur Ebbi curated by translator Larissa Kyzer
October 25, 2020
> It's All in the Game: A Conversation on Soccer and Culture with authors Simon Critchley & Jordi Puntí
> This is Not America: A reading and discussion by author Jordi Puntí
November 1, 2020
> Stars in His Eyes: A conversation with author Martí Gironell and chef Jaume Biarnés
November 8, 2020
> Poesia Jazz: With the Albert Marquès Trio and poet Joan Gener
> To The Cypress Again and Again by Salvador Espriu: A reading and commentary by translator Cyrus Cassells
> "Chaos Theory", "Oracle", "Touch" and "Chrome" by Anna Gual: A reading by translator Ann Kaiser
> Book of Minutes and other poems by Gemma Gorga: A reading by translator Sharon Dolin
> Shape: A reading by Author David Gálvez-Casellas and Translator María Cristina Fernández-Hall
> Poetry & Prose: A reading and conversation with author Jordi Llavina and publisher Douglas Suttle
November 15, 2020
> Countersexual Manifesto by Paul B. Preciado: A reading and discussion with scholar Isaias Fanlo and translator Kevin Gerry Dunn
> Concert: "Skylark": performed by Joel Gonzalez
November 22, 2020
> The Uplands: Book of the Courel and Other Poems by Uxío Novoneyra: A reading and interview withtranslator Erín Moure and poet Laura Cesarco Eglin
> La Straniera: A reading and notes with author Claudia Durastanti and translator Elizabeth Harris
November 29, 2020
> The Girl on the Fridge by Etgar Keret and Concrete by Thomas Bernhard: Paul Holdengräber talks about breath and solitude
> "Horse Behavior": A reading by author Ann Kaiser and translations by Francesc Parcerisas (read by Laura Batllori), Dean Ellis, Ae Hee Lee and Giorgi Svanidze
​
December 6, 2020
> The Color of the Pomegranate: A conversation with author Anna Baar and translator Sophie Duvernoy: Curated by Alta L. Price - Festival Neue Literatur
December 13, 2020
> Flight Was the Most Beautiful Thing We Had: A conversation with author Marta Marín-Dòmine and translator Matthew Tree
> Dark Mother Earth: A conversation with author Kristian Novak and translator Ellen Elias-Bursac
December 20, 2020
> "We Will Witness" ("Hum Dekhenge") by Faiz Ahmad Faiz: A conversation with William Elison and Anand Taneja
December 27, 2020
> Passage to the Plaza by Sahar Khalifeh: A conversation with Marcia Lynx Qualey and translator Sawad Hussain
January 3, 2021
> Book of Collateral Damage: A reading by Author Sinan Antoon
> Concert: Moeka Shiotsuka
January 10, 2021​
> The President of the Jungle by André Rodrigues, Larissa Ribeiro, Paula Desgualdo and Pedro Markun: Read by translator Arlyn Miller-Lachmann
> Sant Jordi i el Drac by Meritxell Martí: A reading by illustrator Xavier Salomó
> Llunicity - The City of the Kids: With Author Jordi Villacampa Viñes
January 17, 2021​
> A Dream Come True: The Collected Stories of Juan Carlos Onetti: A reading and commentary by Jonathan Blitzer
> On Juan Carlos Onetti and Silvina Ocampo: A discussion by translator Suzanne Jill Levine
January 24, 2021: Swiss Session
> Department of Projections: With author Matteo Terzaghi and urator and translator Alta L. Price - Festival Neue Literatur
> The Questionable Ones: A conversation with Author Judith Keller and curator and translator Tess Lewis - Festival Neue Literatur
> An Instinctive Feeling of Innocence: A reading and discussion with author Dana Grigorcea and curator and translator Alta L. Price - Festival Neue Literatur
> Those Who Come Later: A reading by author Ivna Žic and curator and translator A. L. Price - Festival Neue Literatur
> Swiss Masters of Microfiction: A brief survey by translator and curator Tess Lewis - Festival Neue Literatur
January 31, 2021​
> The Penguin Book of Hell: With author Scott G. Bruce
> Old English poems "Deor, Wulf & Eadwacer" and "The Wife's Lament": A reading by translator Gnaomi Siemens
February 7, 2021​
Stars in His Eyes by Martí Gironell and
The King of Warsaw by Szczepan TwardochA reading and conversation with author Martí Gironell and translator Sean Bye, moderated by publisher Gabriella Page-Fort
February 14, 2021​
> Easy Reading: A reading with author Cristina Morales and translator Kevin Gerry Dunn
February 21, 2021​
> The Bone Fire (Máglya): A reading with author György Dragomán and translator Ottilie Mulzet (Hungarian and English)
> How to Feed a Dictator: With author Witold Szabłowski and translator Antonia Lloyd-Jones
February 28, 2021​
> Real Life: A conversation and reading with author Adeline Dieudonné and publisher Judith Uyterlinde
> Alice Asks the Big Questions: A conversation with author Laurent Gounelle and translator Sandra Smith
March 7, 2021
> Concert: Lau Noah
> The Poison of the Honey Bee: A conversation and reading with Author and Translator Isabel Fargo Cole
and Curator Alta L. Price - Festival Neue Literatur
March 14, 2021​
> Concert: Noia
> Voice and Breath/Stimme und Atem: A reading and conversation with Peter Wortsman, writer, playwright, and translator and Tess Lewis, curator - Curated by Tess Lewis - Festival Neue Literatur
> The Treasure of the Spanish Civil War by Serge Pey: A conversation with Translator Donald Nicholson-Smith and Critic/Scholar/Writer Christopher Leland Winks
March 21, 2021
> The Book of Anna: Author Carmen Boullosa interviews translator Samantha Schnee
> Character Costumes「着ぐるみ」: A bilingual reading and conversation with author Kanako Nishi, translator Allison Markin Powell and interpreter Marie Iida
March 28, 2021
> Translation Slam: Uyghur poet Tahir Hamut Izgil with translators Joshua Freeman and Mutallip Anwar, hosted by Karen Emmerich
April 4, 2021
> A Taste of Barcelona: A conversation about food and markets with co-authors Rosi Song and Anna Riera
> Tiawanaku. Poems from the Mother Coqa: A reading and presentation by author Judith Santopietro and translator Ilana Luna
> It Would be Night in Caracas: A reading and conversation with author Karina Sainz Borgo and translator Elizabeth Bryer
April 11, 2021
> A Life Without End: A conversation with Author Frédéric Beigbeder, Translator Frank Wynne and Publisher Judith Uyterlinde
> "Fronda" by Alfonso DAquino and "Untitled" by Nezahualcóyotl: A reading by Translator Forrest Gander, curated by AKaiser
> Why, Why, Why? by Quim Monzó: A conversation with translator Peter Bush and curator Mike Eaude
> Dressed for a Dance in the Snow: Women's Voices from the Gulag: A reading by Author Monika Zgustova
April 17, 2021
> Natural History: A reading and conversation with author Carlos Fonseca and translator Megan McDowell
> Come On Up/Puja a Casa: A reading by author Jordi Nopca and translator Mara Faye Lethem
> Jill! at Sant Jordi: Translations from Iraq, Tibet, and Galicia: Readings by translators Ruwa Alhayek, Tenzin Dickie and Jacob Rogers,
curated by Larissa Kyzer with an introduction by Lisbeth Redfield
April 18, 2021​
> Concert: Gilberto & Diana: Concert in Quarantine for Sant Jordi NYC
> "One Day of Life is Life" by Joan Maragall: A presentation by translator Ronald Puppo
> English Hours by Ferran Soldevila: A conversation with translator Alan Yates and publisher Douglas Suttle
> Two poems: A reading by Author Su Xian and Translator Kate Costello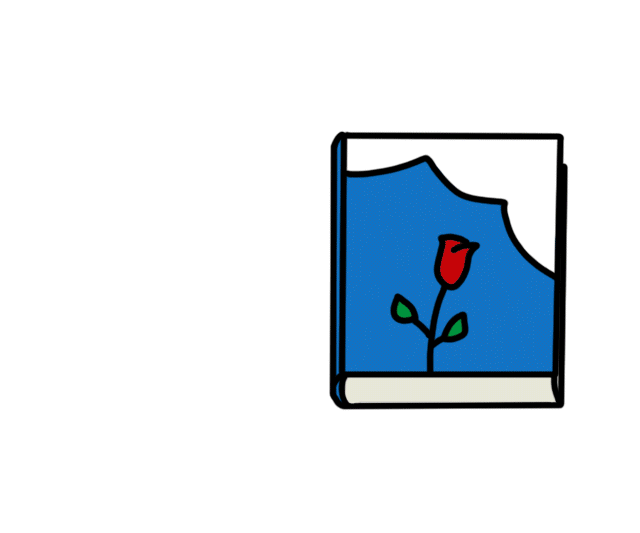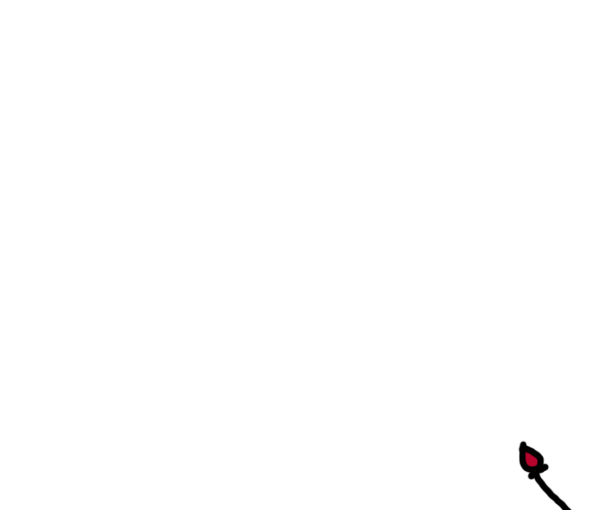 Made in New York
Online Everywhere